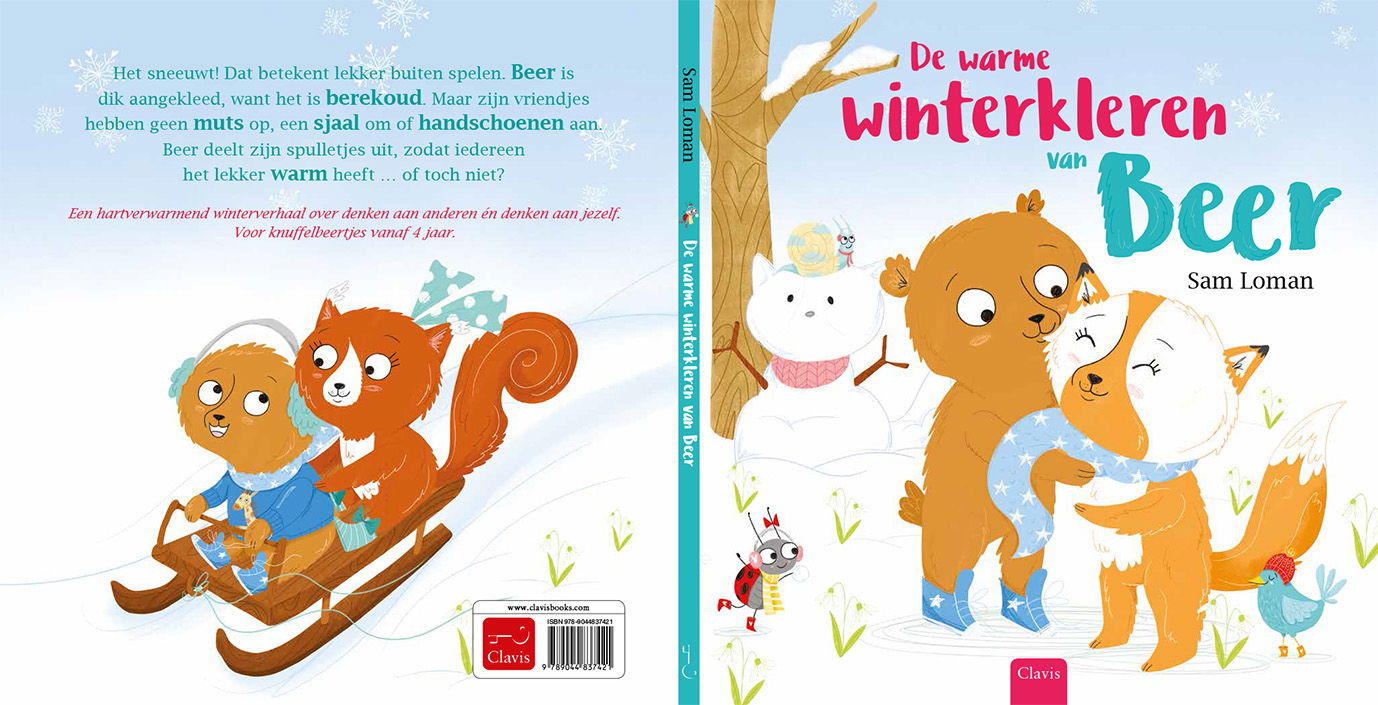 Een hartverwarmend winterverhaal over denken aan anderen én denken aan jezelf. Voor knuffelbeertjes vanaf 4 jaar. Het sneeuwt! Dat betekent lekker buiten spelen. Beer is dik aangekleed, want het is berekoud. Maar zijn vriendjes hebben geen muts op, een sjaal om of handschoenen aan. Beer deelt zijn spulletjes uit, zodat iedereen het lekker warm heeft … of toch niet?
Available in different languages
A good-natured reminder not to forget oneself when being kind to others. - Kirkus Reviews Bear is all dressed up to play outside in the snow. His friends are there too. But they aren't quite as prepared. Bear shares his warm clothes with his friends. But what about Bear? A heartwarming story about caring for others and caring for yourself. For cuddly bears ages 4 years and up. At Clavis, our focus is on what's best for children. We believe that books play an important role in each new phase in life. Our toddler books are tailored for every stage from 0 to 3 and focus on the five most important themes in their life: daily life, skills, emotions, the world, and language development. The age range and theme of every book in our toddler series can be found on the back cover in the form of a colored train.