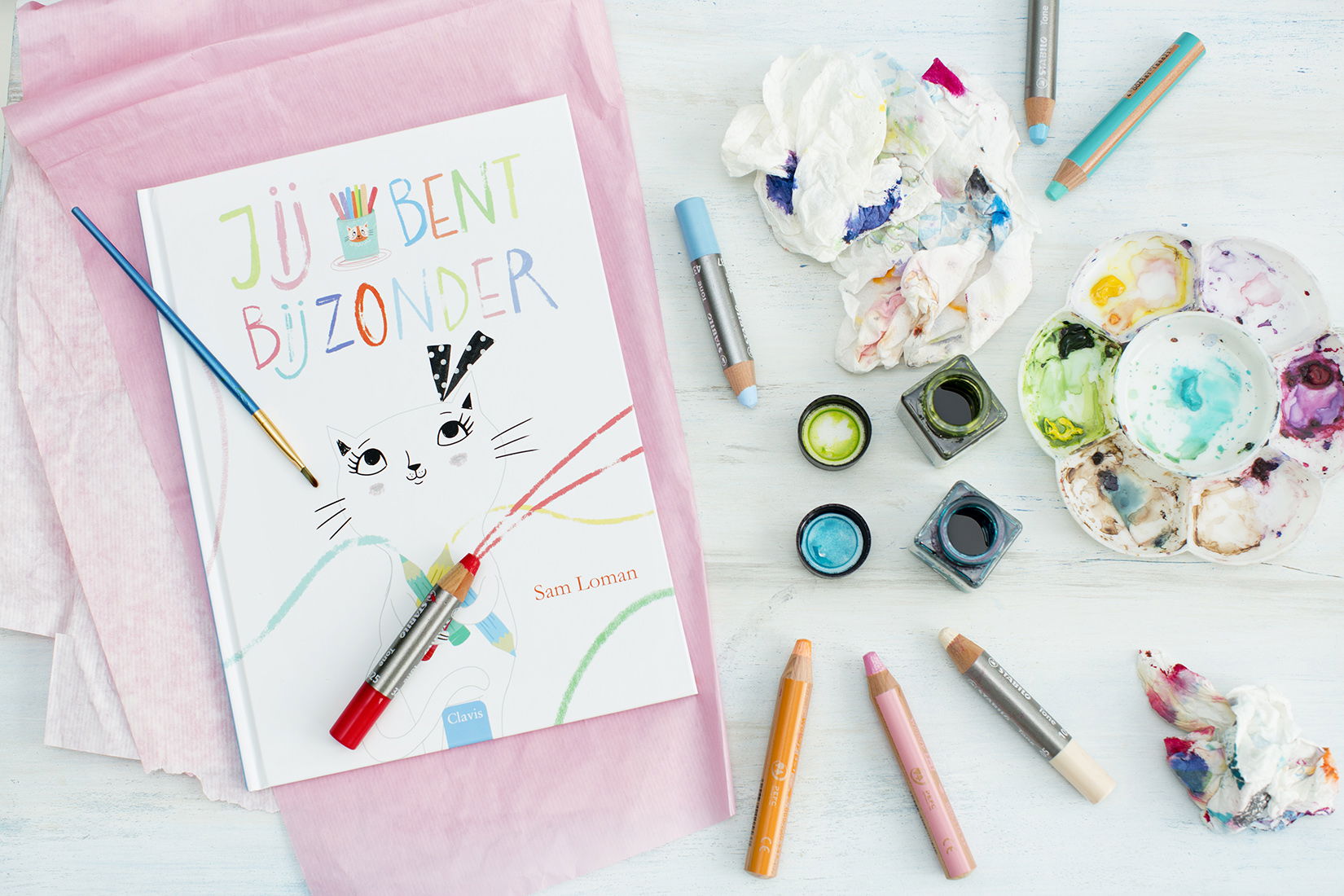 Een leuk verhaal over jezelf mooi en bijzonder vinden, gewoon zoals je bent. Voor alle kinderen vanaf 4 jaar. Kiki kijkt in de spiegel en vindt haar witte vacht maar saai. Liever had ze net zulke mooie kleuren als haar vrienden. Dan krijgt Kiki een idee. Ze maakt zich mooi met potloden, inkt en verf. Zullen haar vrienden haar nu mooi en bijzonder vinden?
Available in different languages!
Selected for the White Raven 2020 list of recommendations!
"Great book for kindergarten and first-grade students especially during the opening days of school... Delightfully illustrated, very colorful and eye-catching. This book should be a part of every classroom and school library. Homes and public libraries should own copies of this book, too. The story is always encouraging exploration, positive feelings, and adventures for young people." - ITEEA
Kiki looks in the mirror. She thinks her fur is boring. Then Kiki has an idea. She uses pencils, ink, and paint to make herself colorful. Will her friends think she is special now?A fun story about appreciating yourself just the way you are. For all children ages 4 and up.The lesson to take from the book is that we are all unique and special and we do not need approval. It's stunningly illustrated and it would make for a good read-aloud book while discussing the theme and ensuring children understand the key points.